RESEARCH | RESOURCES | FEEDBACK | NEWSLETTERS | EVENTS
We champion Zero Waste. From feedback on reports and releases by the government, to resources and presentations for various organizations, our recent projects are listed below for review.
We have a group of interested participants who may wish to help create feedback on draft papers and plans or who may wish to see the draft feedback to assist them in creating their own feedback. If you would like to join, please email info@zerowastebc.ca.
---
Research
Preparing for BC's Circular Economy Strategy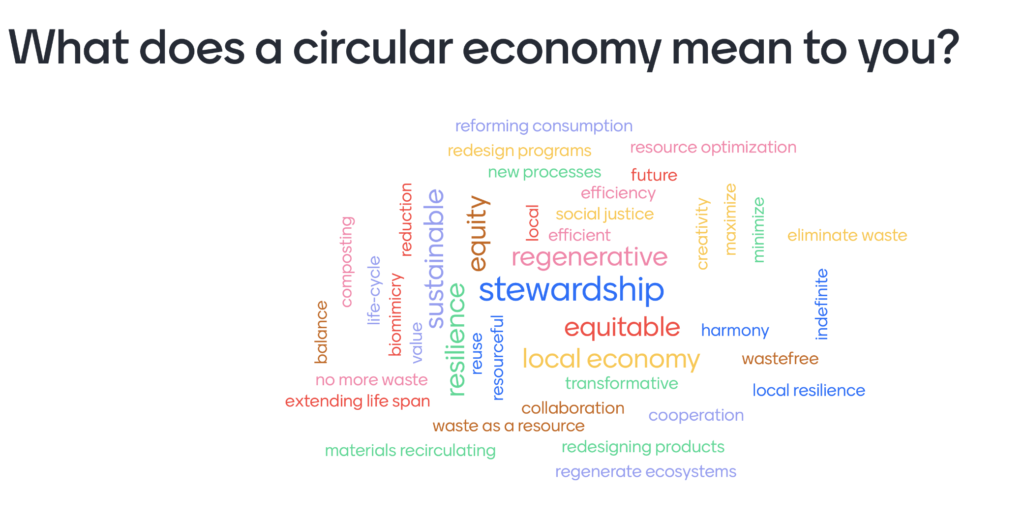 In the fall of 2022 with a grant from the Real Estate Foundation of BC and in collaboration with the Climate Caucus, Recycling Council of BC and VGN Resources, ZWBC held a series of workshops with local government elected leaders and staff, First Nation community leaders and staff and environmental non-governmental organizations to discuss ideas for the upcoming development of BC's Circular Economy Strategy. Many good suggestions came forward and can be seen in the What We Heard report. Other resources include the backgrounder and presentation (though note these were tailored to the different audiences). In 2023 we met with the Minister of Environment and Climate Change Strategy to present our findings from this work. See the Policy Brief here.
—————————————————
A Zero Waste Agenda for BC
This report published October 2021 outlines what is needed to get to Zero Waste in BC along with the climate and job benefits of pursuing this approach. It is a collaboration with the Canadian Centre for Policy Alternatives as an update to the 2013 Closing the Loop report. A summary is also available here.
---
Resources
Webinar: Managing Waste Contracts
Listen to Doug Schell of BC Housing and Alastair MacCallum of QuadReal give tips for how to better manage your waste contracts to decrease costs, contamination and waste. See the webinar here.
———————————————————
Municipal Toolkit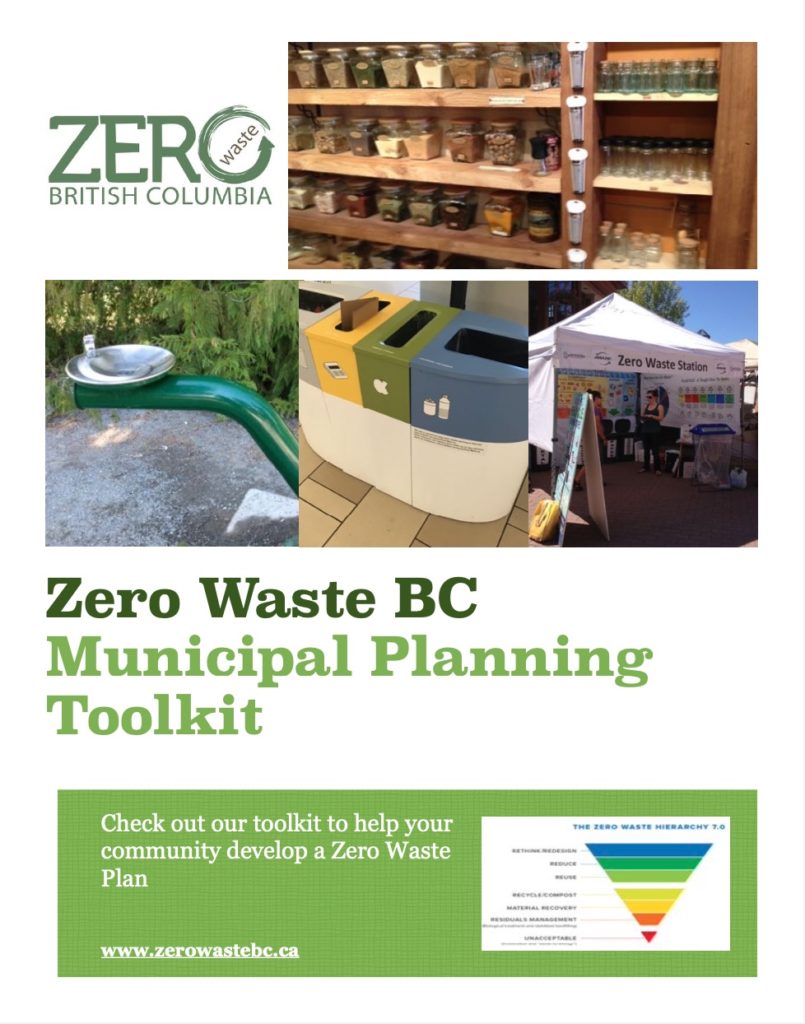 This toolkit is designed to help local governments develop Zero Waste plans for their communities. It has a suite of actions by level of the Zero Waste Hierarchy and some that are specific to the generating sector. Additional ideas and feedback are welcome.
———————————————————
District of Kitimat
The District wanted to know more about the pros and cons of waste to energy. See the presentation to Council: PresentationZWBC -DoK
———————————————————
Waste Free Fraser Valley
Check out this great short video created by youth for youth in the Fraser Valley. For this Fraser Basin Council youth initiative, John Vissers from Zero Waste BC worked with the youth team.
---
Events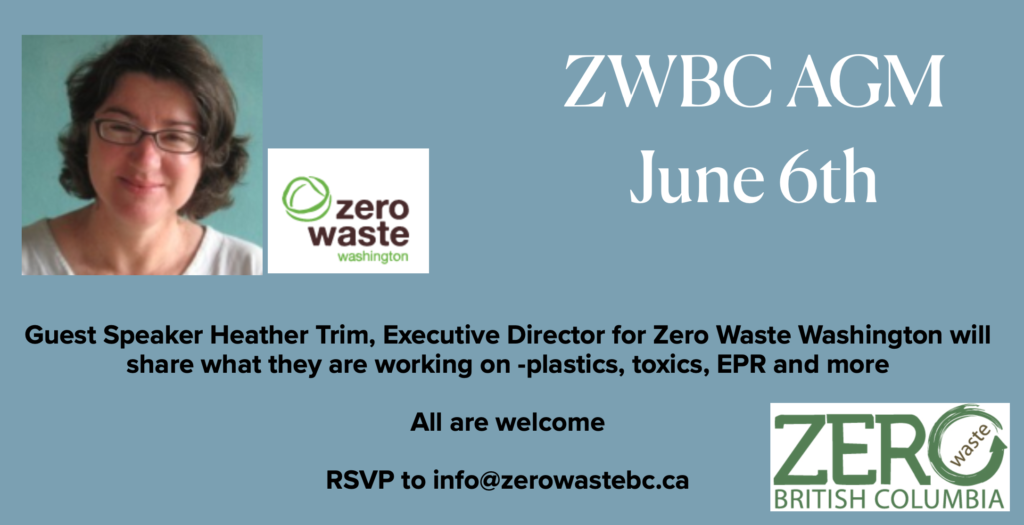 We had a booth April 15 & 16, 2023 at the Rotary Climate Fair in Chilliwack. We also gave a talk about how Zero Waste and Circular Economy are climate solutions. Thanks to everyone who came out and for all the good questions and suggestions.
————————————————————-
BC Social Procurement Initiative -Speaker Series -How Can Procurement Support Zero Waste? December 2022 webinar with Sue Maxwell and Jane Rushton.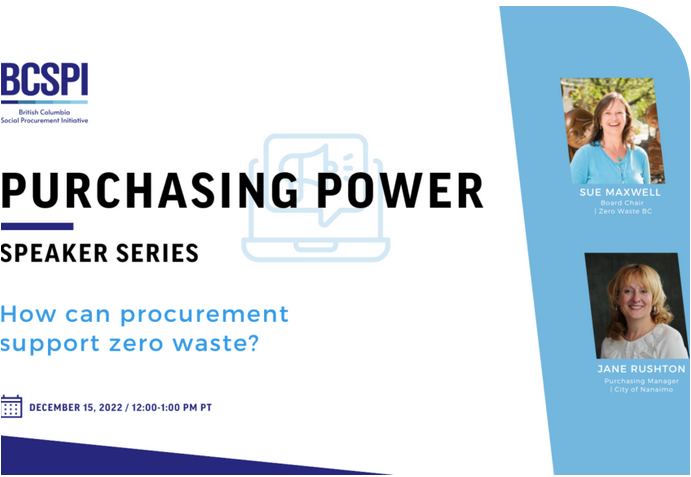 ————————————————————–
Ocean Wise's ZILCH Zero Waste Market in Vancouver. ZWBC was there to give a presentation Oct. 1, 2022.
---